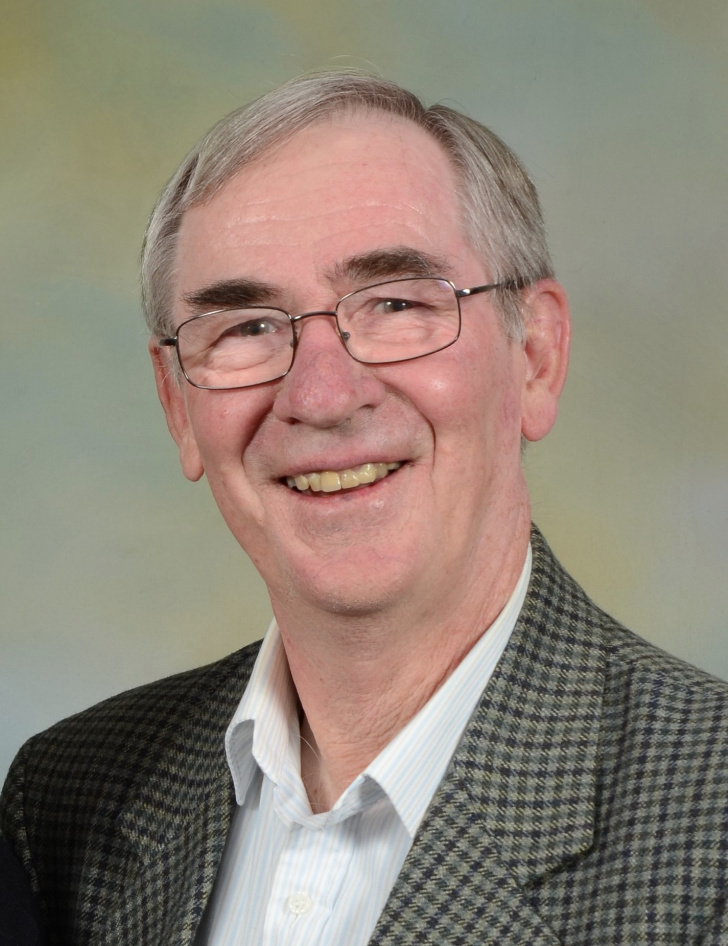 Rev Dr Rodger Bassham
TRIBUTES:
The Adare Church Council is mindful of the fact that the Corona Virus Pandemic has changed our lives, including the way that we might grieve.
Social isolation has made it difficult for us to express our feelings to grieving families, particularly as funeral arrangements have had to comply with new legislation limiting numbers.
This temporary page has been added to the Adare Uniting Church website until 12th May 2020 as an opportunity for people to express themselves in relation to the recent death of Rev Dr Rodger Bassham. At the end of that time, all comments and tributes will be collated and sent to the family as part of our wider church family tribute.
We ask that you make brief comments on the proforma attached, which will be viewed by the webmaster and collated on this page. Your email address will not appear, but your name will be added to the comments.
MY TRIBUTE (Add it TO THE MESSAGE BOX)
TRIBUTES (Updated daily)
Tribute – to see Rodger gavotting down the aisle smiling happily as he entered the church when we were playing music (particularly something of his liking) - a birds-eye view from our position! We have many wonderful memories of our dear Rodger - with our love and respect Di and Ken Pratt

Dear Marlene. We have been so saddened at the loss of such a beautiful man. Rodger's love for His Lord, and all people with whom he came in contact, shone through for all to see.
We will miss his enthusiasm for life and particularly those wonderful "shoulder rubs" as we all met at Nomads for coffee monthly. With love and hugs. Anne and Andy Craig


I have always appreciated Rodger for who he was in this life and continues to be in his everlasting life.

Rest in peace Rodger, good and faithful servant. I pray that Marlene and family may not only know, but feel the arms of their God around them at this time, holding them closely to God's heart. Carol Chambers.




We have always appreciated very much Rodger's wisdom, encouragement, care and prayers along with his gift of preaching and his light hearted humour. Rodger is a fine Christian example for us to remember and follow. A great bloke and a member of the Victor Harbor Men's Shed. He will be missed! Special thoughts and prayers for you Marlene, Jane, Ann, Tom and family as Rodger's precious family.  Love from John and Sandy Mardell.

Hello Marlene. I was deeply saddened to hear of the death of Rodger
I have not lost a partner so I cannot fully appreciate the pain you are feeling at this time, but I am sure God knows, and I pray that God will be with you in a special extra way as you continue your life without Rodger. Lindsay Pryde


I will miss the "presence" that personified Rodger. His clear messages, beaming smiles, the bright shirts and mannerisms, his hand waving as he danced down the Adare aisles were just the brilliant outside presence. However Rodger's faith was a bright light to all and he will be ever remembered as a wonderful example of living faith. 

My love and heartfelt sympathy to Marlene and family for their loss.

Lesley Croft

We have only known Rodger since moving to Victor, however his outstanding reputation as a pastor, preacher and teacher was soon recognised by us. A great man of God and a great mentor - his legacy lives on. Our hearts and prayers reach out to Marlene and family. We can hardly imagine the sense of grief and loss they must be experiencing because we too, along with the Adare family, are deeply saddened at this great loss. Barrie and Lorraine Carbins

God has a great man.

Rodger (he always reminded me that the D was for Divine) was a wonderful man in so many ways. He was a wonderful teacher, preacher and friend. He was very approachable. The funeral services he conducted with grace and compassion and made them very personal. He had a wicked sense of humour and an arresting smile. I can imagine him leading the heavenly choir in the chorus " Halle, Halle ".To Marlene and family, you will be strengthened by the wonderful and loving times you had as a family. Peter and Marcia Forth




We have known Rodger for a long time - way back at Salisbury and through many years as a colleague in ministry. In recent times we have grown closer to him and to Marlene since being here at Adare. We give thanks for his faithful service to Christ and the Church and the warmth of his personality and friendship. Marlene, you know you always have our love and support. John and Jill Magor



Rodger (and Marlene) - our very good friends for 40 years, and towers of strength to us at all times. We will miss Rodger's cheery wave from across the road on his paper run each morning - we will miss his smiling face at our back door at any time - we will miss his Sunday services - we will MISS HIM.
Judy and Rod Dunbar

Wisdom, compassion, tolerance and open-mindedness are merely a tiny glimpse of the characteristics which stood out in the way Rodger lived his life. We are all richer from the privilege of having him with us. John and Pauline Read



We give thanks to God for the life and witness of Rev. Dr. Rodger Bassham. He with his beloved wife Marlene blessed us in many ways. As we sought guidance in ministry and service, his prayers, wisdom and just plain love gave us direction and support. That infectious greeting and smile which greeted us wherever we met was wonderful. We believe it came from a Holy Spirit filled joy which just oozed out of his faith and resulting abundant life. Even in the struggles and challenges he faced we saw that confidence in His Lord, his desire to serve Him and share His love. Thank you Rodger, we will miss you, but your example and discipleship will continue to bless us throughout our lives. We pray that God will comfort and bless his family and the many he blessed who will miss him. Milton and Wendy Hender


What a truly Christ like man. Rodger reached out to everyone with his own unique brand of loving-kindness. He will be remembered with much affection by all who knew him. Margie and Alan Field




Roger we will remember you always as an honest, caring, insightful, happy and accepting human being. Your people and listening skills will be sorely missed at this time in the life of our Church. You were taken too early but your example and the way you lived your Christian life will live on. Marlene our thoughts are with you and we grieve with you. Christine and Wayne Abbott

It is not often a minister is both a good preacher and a good pastor. Roger was both. He was the chaplain who was loved and respected at Encounter Centre. He was the Chairperson of our Adare congregation at a time when we really needed a person like Roger.  Our love to Marlene and family
Jim & Melva Miles
RODGER was a wonderful, caring and compassionate man with a vibrancy for life and a "wow" for all occasions. Rodger was willing to step in and help in many circumstances, and indeed has been a tireless worker for Adare. During his life time of service, Rodger's encouraging words and wisdom have helped many. He will be sorely missed. Our prayers and sympathy to Marlene and family.
Ruth and Jim Williamson

Rodger had such a caring and encouraging influence at Adare and he made time to visit those in need. He remembered relevant details about individuals and was able to make us feel we were loved and special. Let Rodger's smile be infectious! Much love.  Jeannie Watson




I still can't believe our wonderful Rodger is not with us. Thinking of you Marlene and family. Rodger was such a caring person and always had a lovely smile. Johanna and Ian McCallum




I've only known Rodger for a short time but I've appreciated his helping me feel at home at Adare. His happy disposition and faith shone out.He had special people skills and I appreciated his visit to my friend Kate and the great comfort he was to her when she was in a dark place. Love to Marlene and family.   Doris Lush

I still have trouble thinking that our loving friend has passed away. Fond memories of a wonderful holiday we shared with Marlene and Rodger in Canada and Alaska. What an inspiring and wonderful preacher he was. He was such a happy person, will always remember him dancing down the aisle on Sundays. So many people have been blessed with the way he lived his life with such a strong faith. Will miss our coffees. Much love xx     Judy and Don Brinkworth


I share in the grief of losing a much loved Rodger Bassham. A man with great Christian knowledge, whose witness was explicit. He will be remembered as kind & caring to many, including me. He had such a happy & jolly disposition which is how I will remember him. Love & blessings to Marlene & all the family during this difficult time of their lives. Jaelene Slade

We prayerfully reflect on a life well lived and a wonderful friend lost in Rodger. We share genuine grief with the family and the many others whose lives he touched and supported. Rodger was generous in all he did and lived a life of love and care. He was an exemplar of a life in Christ, and a skilled artisan in witnessing to others and in providing hope whenever needed. His knowledge and understanding and articulate presentations are going to be missed at Adare and his cheerful countenance, positive attitude and cheeky disposition leave us with a life lived splendidly. His legacy will live on.    Peter and Brenda Manuel