WELCOME
We are people of all ages who come together for worship and fellowship. We are Christ centred and through our groups and activities strive to deepen our commitment to Christ, develop respectful relationships and community commitment.
Please take your time to peruse our website. If you feel encouraged please join us. You would be most welcome.
The Church Office is open on Thursdays from 9.30 until 12.30 (Ph 8552 8377 ) to access information or assistance.
INFORMATION
ADARE UNITING CHURCH
6 The Drive, McCracken SA 5211
Office Hours:  Thursdays
9.30 am - 12.30 pm only until further notice.
Phone 8552 8377
Email info@adarechurch.org.au
SERVICE TIMES
Family Services are normally held weekly at 9.30 am each Sunday.  Kidz Church (Sunday School) is available from partway through the service. Contact Barb Gepp phone 8552 8486.
Regular services are held at Kiama Nursing Home and Ross Robertson Memorial Care Centre on Sundays and alternate Thursdays.
Minister 0.6 FTE (July/August/Sept): Rev Peter Moss
The Minister is available on Wednesdays and Thursdays from the church site.
Feel free to contact Peter on 0409 672 979.
Pastoral Families Coordinator: Brenda Manuel - 0414373678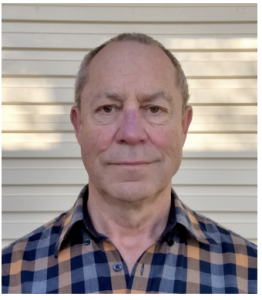 Rev Peter Moss
MINISTER
Rev Peter Moss is providing part-time interim ministry at Adare until the end of September. He will normally be at Adare on Wednesdays and Thursdays, and once "live" (see below) Sunday worship recommences, also on alternate Sunday mornings. At other times he will usually be in Adelaide but can be contacted there for urgent needs or concerns or for short calls to arrange appointments. His best contact number is 0409 672 979.
During July, worship services are being held on Thursday mornings for up to 70 people (please email petman@senet.com.au if you would like to attend). These services are recorded and available on the website in time for viewing on the weekend.
FOOTLOOSE ON FRIDAYS (FOR CHILDREN)
All Footloose activities are currently suspended until the COVID-19 advice indicates it is safe to resume.
This is a program for pre-school children held each Friday during the school terms from 10.00 – 11.30 in the church hall. It has a focus on music and play. Parents are welcome and morning tea is available to them – all at no cost. Contact Bernice Humphrys (Ph 0439383584) or Ruth Williamson (Ph 0412477803) for further information. Click here for Photographs of Footloose in Action.