MINISTRY AREAS
The Adare Uniting Church Council has elected Ministry Coordinators to support the focus areas within the church.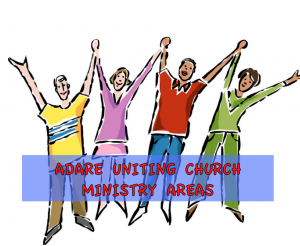 Ministry Areas
MINISTRY AREA COORDINATORS
Click on the headings for more information ...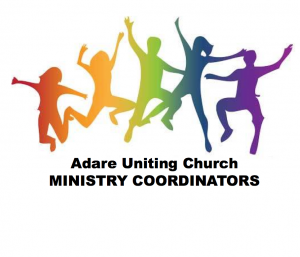 Ministry Coordinators
Operating within the bounds of the accepted Adare Vision, Mission, Values and Beliefs, the Ministry Coordinators
Have the oversight of, and support the Leaders of activities within their Ministry area
Focus ministry activities towards achieving Adare's Vision.
Review current activities to ensure that they fit within the Vision/Mission/Values/Beliefs
Promote new activities where appropriate
Recommend possible support to projects
The role is one with significant autonomy and responsibility. The coordinator will have a sense of calling to this Ministry, and be passionate, strongly motivated and supportive of the ministry of others.
The outcomes expected include:
The identification, support, training and encouragement of leaders of activities within the ministry area.
The preparation, at least quarterly, of a written report to Church Council concerning achievements within the ministry area.
Click here for PHOTOGRAPHS OF COORDINATORS.