The Ministry Coordinator for CHRISTIAN GROWTH is vacant at present, The role is one of support for the many activities aimed to help seek our vision:
OUR VISION
To be a family of Jesus Christ's Disciples, empowered by His love, obedient to His commands and seeking to be like Christ to others.
... and within this one of the goals is
To deepen our personal relationship with God by aiming for a Christ centered life, through the power of the Holy Spirit.
At Adare people are encouraged to join a home group where they can deepen their relationship and learning of Christ in an informal way with like-minded people who care and share for each other. We enrich our lives and strengthen our bonds of fellowship by meeting in small groups where we can learn, discuss and share our Christian knowledge. Home groups that offer bible study and reflections occur at various times and on differing days of the week.
Coordinator Position Vacant
Support is offered to the many and varied groups and activities which occur at Adare, across all age ranges, groups and individuals.
ACTIVITIES INCLUDE
Kidz church
Pastoral Care groups
Bible study groups
Short courses
Support offered by Christian Growth Coordinator (to be appointed) includes ...
helping individuals find a home group in which they feel comfortable
Working/ assistance with young people and youth and their leaders
Offering advice/recommendations of topics/materials for use by individuals or home groups
Encouragement and inspiration for home group leaders
On an individual level, a wide selection of reading materials, music and DVDs are available for borrowing from the church library.
At different times of the Christian year, selective studies and readings will be made available.
ANNUAL CHURCH CAMP:
Until COVID interrupted the normal activities of the church, approx 90 people would attend a three-day camp at Mannum during April. Members would travel by van or book a cabin, and activities were planned by the church members. Worship at the Mannuam UC was often led by the campers, and some sharing occurred with local people. Consideration is being given to reestablishing this activity in 2024.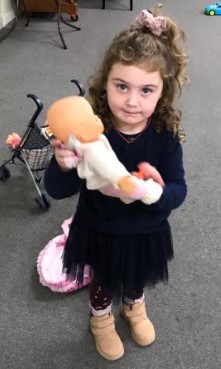 Kidz Church
Jesus said "Where two or three come together in my name, there am I with them" Matthew 18:20