GARAGE SALE:
Our annual garage sale is our primary fundraising avenue for the Adare Uniting Church. In 2023 this will be held on Saturday, April 22nd from 7.30 am until 2.00 pm on the church site. Contact Bernice Humphrys (0439 383 584) or Pauline Read (8552 9221) if you have goods to contribute, or seek further details. It is anticipated that this event alone will raise in the order of $15,000 to support the work and outreach of the church.
UNITING WORLD:
UNITING WORLD earthquake appeal: Church Council discussed donations to this appeal, and suggest congregational members donate directly
to Uniting World using the following link: https://donate.unitingworld.org.au/earthquake-in-syria-and-turkey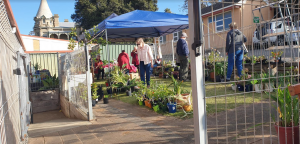 FRONTIER SERVICES:
Our church raises funds annually for Frontier services and will do so again later in 2023 when we will be visited by the Lobethal Harmony Club Choir. At least one church service will be led by Rev Sunil who is a Frontier Services pastor.