ADARE MISSION AND OUTREACH PROGRAMMES:
There are a number of mission and outreach activities supported by the Adare Uniting Church. They are briefly summarized below. Further information is available by clicking on highlighted words or by contacting the name provided for each area.
MEN'S SHED
The aim of a men's shed is to provide men from all stages of life with an opportunity to meet, talk and share. It helps address potential mental health issues associated with loneliness.
Contact Dennis Williams (8552 7676) for more details or click HERE to be taken to their web page
NURSING HOME SUPPORT
The Adare Uniting Church supports ESTIA nursing home by conducting or participating in worship services.
Services are held at 10.45 am each Sunday. Contact Eric Richardson for details.
SOUTH COAST CHRISTIAN COMMUNITY CARE (SCCCC)
The Adare Uniting Church supports this organisation through the regular donation of food and goods to assist those in the Fleurieu most in need. Di Foxy and Jim Miles coordinate this on behalf of Adare Church
COORDINATOR POSITION IS VACANT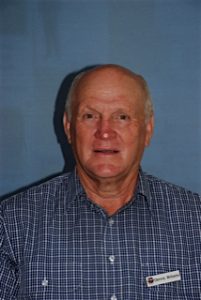 Dennis Williams - men's shed contact
ALCOVE LIBRARY
Adare Uniting Church can support your spiritual journey with a free library service.  There are 2,900 Christian books to select from – commentaries, fiction, testimonies, prayer, humour and much more.
There is also an extensive DVD library. The library is open 9.30 – 12.30 on Thursdays and after each church service.
FRONTIER SERVICES
Our church raises funds annually for Frontier services and will do so again later in 2023 when we will be visited by the Lobethal Harmony Club Choir. At least one church service will be led by Rev Sunil who is a Frontier Services pastor.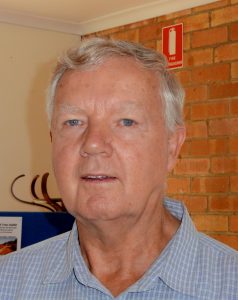 Barry Irrgang - Table Tennis Organiser
TABLE TENNIS
Social table tennis is played each Thursday afternoon from 1.30 -4.30 pm. All matches are doubles. The cost to participate is $2 a session and includes coffee and a biscuit at 3.00 pm. Further information is available from Barry Irrgang (Ph 85522756).
FOOTLOOSE (ON THURSDAYS)
This is a program for preschool children held each THURSDAY during the school term from 10.00 – 11.30 in the church hall. It has a focus on music and play. Parents are welcome and morning tea is available to them – all at no cost. See Bernice Humphrys (Ph 0439 383 584) for further information.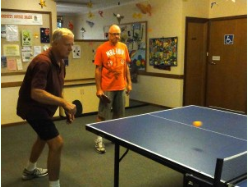 Barry Irrgang and Barrie Carbins - Table Tennis